When the students at Christ Presbyterian Academy in Nashville, Tennessee heard that their beloved teacher Ben Ellis had stop his cancer treatment, they wanted to do something to honour him. He had been a teacher at their school for many year and touched the hearts of many.
[adsense]
Honouring their Friend
Up until very recently, Ben was still teaching in the school. He found that teaching was a distraction from his cancer treatment. Unfortunately, Ben and his family got some very bad news and realised that the only option was palliative care. When the principle heard that Ben's treatment was over, he made announcement to the students and facility to stop what they were doing and board the school buses.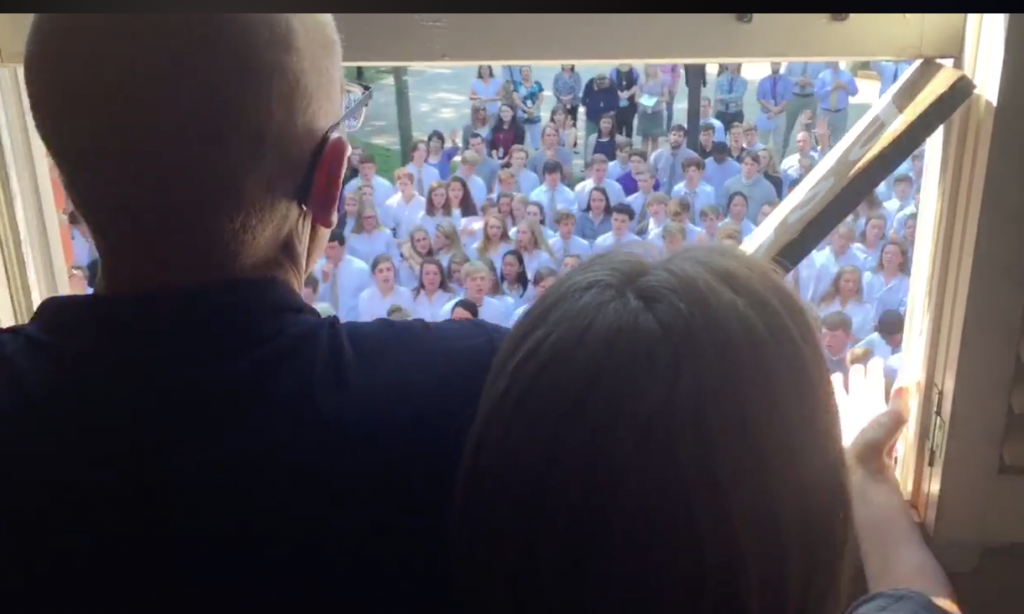 Then made the trip to Ben's house and sang hymns to him on his lawn. Even though Ben was quite sick, he came to the window to listen.
Ever since I watched this video, I can't get the image of it out of my head. To me this is what a successful life looks like. To be so close to your end and know that so many people have been touched by your life is truly humbling. For them to come to you to honour the life you have lived, it truly touching.
It just shows how little the material things in life matter at a time like this.
[adsense]